Highlighting bright spots in our Breakthrough community
Subscribe to receive new story updates!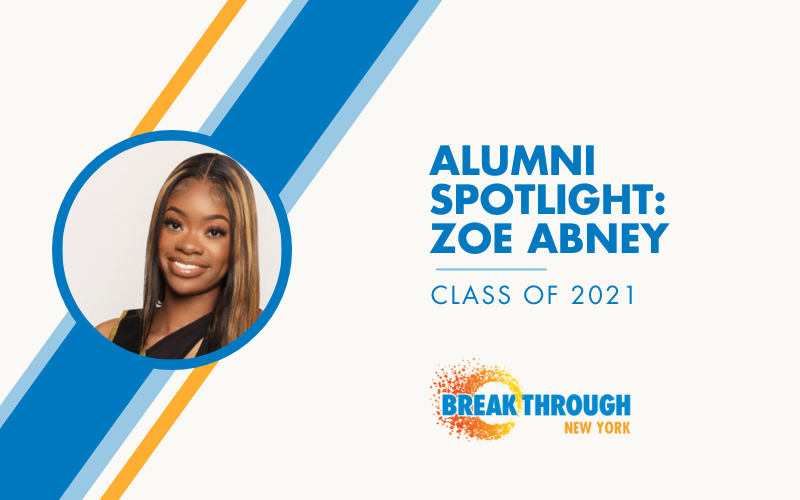 Share your alumni story at [email protected]! Zoe Abney (Class of 2021) earned her BS in psychology from Medgar Evers College, and is currently pursuing a second bachelor's degree in nursing. Throughout Zoe's ten-year journey, Breakthrough New York provided her with...
read more