Join the Breakthrough Team!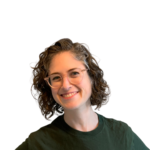 Beth E. Onofry
Executive Director
Meet Beth
Beth (she/hers) brings more than 20 years of leadership experience in both the higher education and nonprofit sectors. She spent 11 years at the TEAK Fellowship, a college access and success nonprofit in New York City that helps bright and motivated students from low-income families. Prior to joining TEAK, Beth worked in Admissions at Dartmouth College. She earned her BA from Dartmouth, her Master's degree in Education from Harvard, and a Master's degree in School Counseling from Long Island University.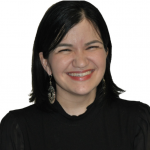 Olivia Núñez
Chief Program Officer
Meet Olivia
Olivia (she/ella) has been working in the education space for over 10 years. Olivia's road to this work was not traditional; she studied political science at Dartmouth College and completed her masters in comparative ethnic conflict in Queen's University Belfast. As a first-generation student and a child of immigrants, Olivia is deeply passionate about ensuring that all students and families have access to the information and support they need as they navigate the education system. Olivia is a strong believer in the power of community and is grateful to be part of Breakthrough New York.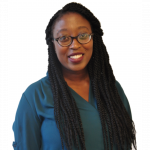 Chilee Nleya
Associate Chief Program Officer
Meet Chilee
Chilee (she/her) has loved working with young people since volunteering at a YMCA youth center at 16 years old. After graduating with a degree in English Education from South Dakota University, her passion for educational equity led her to City Year Los Angeles, then to New York City to work at a charter school. Chilee taught full-time for four years before finding and loving her work at Breakthrough New York. She hopes to continue growing in her role and building stronger connections within the Breakthrough community.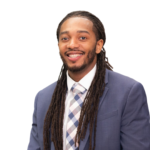 Clifton Stuckey III
Senior Director, Finance & Administration
Meet Clifton
Clifton (he/him) has been serving in the education/youth development space for over 11 years and brings over 6 years of leadership experience. He spent 7 years at Uncommon Schools Charter Network, and served as the Director of Operations of 4 high-performing Brooklyn middle schools. As a first-generation college graduate, Clifton has a deep passion for supporting our youth and has an unwavering purpose to deliver a high quality educational experience to our future leaders. Prior to joining Uncommon Schools, Clifton worked in Financial Services at Fordham University in NYC. He earned his BA in Accounting and his Master's degree in Taxation, both from Fordham University.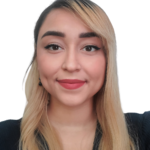 Paola Hernandez
Middle School Program Manager - Bronx
Meet Paola
Paola (she/her) has recently worked with City Year New York as a volunteer member and then a Team Leader. She started her career by working in the UConn Collegiate Awareness and Preparation Program (ConnCAP), a program she herself was in during high school. She earned her BS in Human Development and Family Studies from the University of Connecticut. She looks forward to building relationships with students, their families, and her peers to better serve Breakthrough New York in meeting its mission.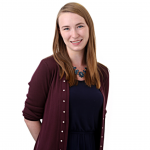 Enya O'Riordan
Senior Director, Admissions & Impact
Meet Enya
Enya (she/her) is passionate about building capacity for nonprofit organizations. Since joining Breakthrough New York in 2017, she has supported the organization's work around 6th grade student admissions, seasonal staff hiring, and Salesforce implementations.  She graduated from Boston University and worked in Boston for 2 years supporting 5th grade students and families in a college access program. She is currently earning her MPA in Nonprofit Management from CUNY Baruch College.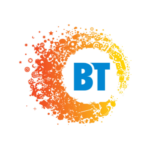 Destany Martin
High School Placement Manager
Meet Destany
Destany (she/her) earned her BA in Global Affairs at George Mason University. It was during this time that she was a Teaching Fellow at Breakthrough Greater Boston and fell in love with her experience helping students reach their full potential. Destany returns as Breakthrough New York's High School Placement Manager and is looking forward to helping students and families explore their high school options and find the right fit.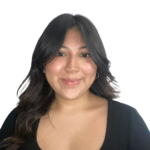 Daisy Salas
Admissions Coordinator
Meet Daisy
Daisy (she/her/ella) graduated from Brooklyn College with her B.A in Psychology and minors in Children Youth Studies and Thanatology. Daisy comes from a background in community advocacy. She has always had a passion for empowering and advocating for marginalized groups. She aims to bring awareness to students and families about all the different types of resources and services that are available for students. She is looking forward to connecting families Breakthrough New York and all that it offers!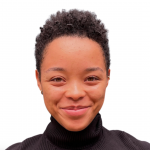 Anita Norman
Middle School Program Manager - Brooklyn
Meet Anita
Anita (she/her) is interested in helping students see their most indomitable selves in the classroom and beyond. From education programs in national and international contexts, Anita has built and led curricula that challenges the status quo and invites students to use creativity when addressing community needs. She is motivated to ensure students have the support and information they need to thrive in diverse educational contexts. Anita received her Bachelor of Science in psychology from Yale University.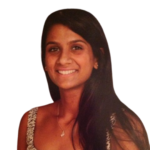 Ahladini Veerina
Middle School Program Manager - Manhattan
Meet Ahladini
Over the last ten years, Ahladini (she/her) has been a tutor, teacher, and mentor to students ranging from preschool to college. She seeks to challenge and empower students in a way that ultimately transforms the way they see and think about themselves and their place in the world. Through patience and humor, Ahladini works to create comfortable reciprocal relationships with her students in order to foster well-rounded growth and learning. Ahladini received her bachelor's degree in Sociology and Politics from Occidental College.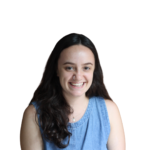 Margaret Cohen
High School Manager, 10th Grade
Meet Margaret
Margaret (she/hers) comes to Breakthrough with a background in social work. She completed both her bachelors and masters in social work at Fordham University where she focused on educational equity and support for young people. She is passionate about holistic mentorship and approaches to education that recognize learners for everything they bring to a space. She looks forward to connecting with students, families, and mentors as 9th graders transition into high school.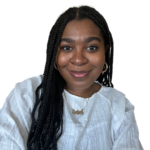 Saijah Williams
High School Coordinator, 11th Grade
Meet Saijah
Saijah (she/hers) comes to Breakthrough New York with over a decade of experience in various educational spaces such as museums, schools, and nonprofit organizations. She developed a love of education, culture, and community growing up in the Bedford-Stuyvesant neighborhood of Brooklyn, NY. Her passions influenced her academic journey into college where she earned her B.A. in American Studies and minored in African American Studies from Brooklyn College. Saijah is looking forward to supporting Breakthrough students and their families as they embark on the college application process, as well as encouraging students to pursue their passions and interests!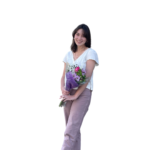 Skye Henderson
High School Coordinator, 9th Grade
Meet Skye
Skye (she/her) graduated from Bryn Mawr College with a degree in Sociology and Education as well as Secondary Social Studies Teaching Certification. Her focus on urban education and educational equity led her to Breakthrough Collaborative where she was a Teaching Fellow at Breakthrough Greater Boston in 2021 and now joins as the 10th grade coordinator at Breakthrough New York. Her time as a Teaching Fellow showed her the impact Breakthrough has on students, families, and the larger community. She is excited to continue to connect students with educational opportunities and collaborate with students and families to make high school great for all!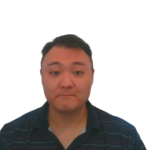 Jonathan Lim
College Guidance Manager
Meet Jonathan
Jonathan (he/him) is a college advisor with over 3 years of experience helping students access and persist in college. He graduated from CUNY Hunter College and initially pursued a career in civics education before shifting focus into postsecondary access. His goal is to help as many students as possible access a quality education in a manner that highlights their individual journeys. Jonathan joined Breakthrough New York to expand his ability to support students through the college access process.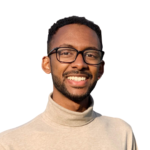 Joshua Jordan
College & Career Manager
Meet Joshua
Joshua (he/him) has been passionate about education since he was five years old, when he "helped" his mother teach preschool students. Since then, Joshua's interest in education merged with his dedication to justice-oriented practices as he gained leadership experience while managing a youth empowerment program. As a team member at Breakthrough, Joshua is most excited to connect with students while building community through compassion, humor, and authenticity. Joshua received a B.A. in Government & Education from Cornell University before earning a M.A. in Education Policy from Stanford University.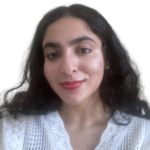 Bushra Shaheen
Student Support Director
Meet Bushra
Bushra (she/her) is a licensed social worker who has experience working with middle and high school students, providing individual and group counseling as well as prevention programming around topics of healthy relationships, consent, and anti-violence. She has collaborated with parents, administrative teams, and community-based organizations to provide trainings and develop campaigns on trauma-informed care, suicidality in BIPOC youth, and social-emotional growth. Bushra earned her MSW from the Silberman School of Social Work at Hunter College. She looks forward to developing social-emotional curricula, providing mental health support, and being a resource for students, parents, and the greater Breakthrough community.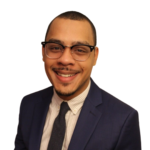 Jomar Lopez
Talent Acquisition Director
Meet Jomar
Jomar (he/him) has had a passion for working within the education space ever since his SYEP internship at a childcare center back in the summer of 2012. After graduating college, Jomar continued his work in after school programs throughout the city. He eventually joined the Breakthrough community as the Manhattan Program Manager in 2019, where he continued engaging with students and their families on their academic journeys. He is excited to step into the role of Talent Acquisition Director to recruit and cultivate the talent that surrounds Breakthrough's students. He is currently earning his MPA in Policy Analysis from CUNY Baruch College.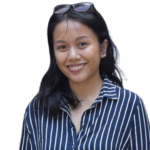 Bianca Vinoya
Director of Development
Meet Bianca
Bianca (she/her) has worked in local and international nonprofit organizations for over five years. She started her career as a development studies researcher, and grew to expand her career in grant writing and institutional partnerships for nonprofits. She earned her BS from Ateneo de Manila University and MA in International Development from Fordham University. She is excited about creating, deepening, and cultivating organizational partnerships to support Breakthrough New York.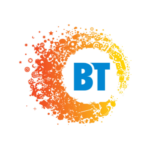 Nicole Wells
External Relations Manager
Meet Nicole
Nicole (she/her) has a diverse background that includes higher education administration, recruitment, and teaching English as a new language. She has always maintained a passion for education and providing individuals with tools to succeed in school and beyond. She looks forward to using her experience in outreach and communications to strengthen Breakthrough New York's brand across multiple channels, and connect audiences more closely with its mission. Nicole has earned a BA in Cinema Studies from New York University.
David M. Sherman – Chair
Senior Advisor and Co-Founder, BGO Strategic Capital Partners
Gautam Ranji – Vice Chair
Chief Financial Officer, MSG Sphere
Mona Shah – Treasurer
Head of North America Business Development, PayPal
Catherine Aquila – Development Chair
William Clark – Secretary
Daniel Botoff (Dan)
Managing Director, RBC Capital Markets
Anne C. Buehl
Principal, Rocaton Investment Advisors
Peter Croncota
Director of School and Program Partnerships, KIPP Infinity Charter School
Gerald Cooper
Partner, Campbell Lutyens
John Darmanin
Senior Managing Director, Head of Credit-Americas, Macquarie Group
Laura Drumm
Managing Director and Head of Financial Institutions Debt Capital Markets, RBC Capital Markets
Nora Elish – Program & Outcomes Chair
Mentor, Students for Justice
David Geithner
Executive Vice President and Chief Operating Officer, On Location
Maria G. Hackley
Global Co-Head Industrials Group, Citi
Christopher Impey (Chris)
Managing Director, Global Head of Corporate Banking Subsidiaries, Bank of America
Jean-Pierre (J.P.) Jacquet
Director of Financial Aid, Assistant Director of Middle and Upper School Admission, Riverdale Country School
Kimberly Johns
Managing Director & Associate General Counsel, Goldman Sachs & Co.
Jack Paris – Audit Chair
Head of Americas, InfraRed Capital Partners Ltd
Drew Phillips
Partner & Chief Operating Officer, Atalaya Capital Management
Sarah Rappoport
Shola Akinrolabu
Vice President, Paramount Global
Pamela Aquino
Executive Assistant, Salesforce
Jamin Bennett
Vice President of Business Development, Sunkeeper Solar
Shannon Clark
Outbound Product Manager, Workday
Kristin Clarke-Cole
Special Assistant, Ford Foundation
Christopher Kenny
Vice President, RBC Capital Markets
Shannon McDonald
Field Producer, Fox News
Juliana Merola
Director, Debt Capital Markets, Short Term Fixed Income, Bank of America
Rosa Salinas
Community PR, Amazon Web Services
Sebastian Sanchez
Equity, Debt, and Structured Finance Associate, Cushman & Wakefield
Damen Scott
Principal, Achievement First Brooklyn High School