The Power of Community
Each year, volunteers dedicate hundreds of hours to making "breakthroughs" happen – from an afternoon practicing interview skills to a year of one-on-one college mentorship. Join the Breakthrough community and see what you can make possible!
We currently don't have any volunteer opportunities available. Check back soon or sign up for our newsletter!
Previous Volunteer Events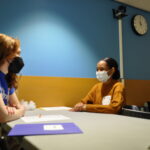 Mock Interviews
10th graders strengthened their job interview skills in preparation for their first summer internships.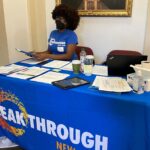 Admissions Day
Volunteers met prospective Breakthrough students to help select an outstanding new cohort of scholars!