Highlighting bright spots in our Breakthrough community
Subscribe to receive new story updates!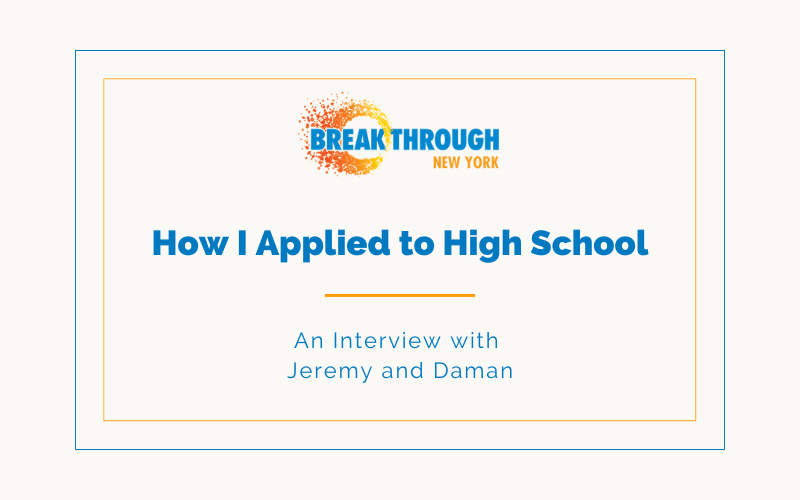 Every fall, Breakthrough New York 8th graders complete a high school options curriculum. This curriculum is designed to introduce students to the various types of high schools and create a plan for applying to their schools of choice. Daman and Jeremy are 8th graders...
read more