Breakthrough New York is a free program that prepares students to succeed in middle school, high school, and college. It is a ten-year program that starts the summer before 7th grade.
7th – 9th Grade: We offer summer and after-school programs for enrichment, and help students apply to excellent high schools
9th – 12th Grade: We hold workshops focused on wellness, professional skills, and applying to top colleges
College: We provide mentors to help students succeed in their academic, finances, wellness, and career readiness
The application for current 6th grade students will open on October 16!
Complete the form below to learn how to apply or about similar programs in NYC.
Daisy Salas, Admissions Coordinator
Languages: English and Spanish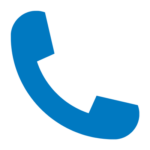 Your student is eligible to apply if:

They are in the

6th grade

during the 2023-2024 school year

They have an

83% or above

in ELA, Math, Science, and Social Stduies as of their first 6th grade report card

They come from a

low-income household

(see chart)

The student and at least one guardian have been

vaccinated against COVID-19 by April 6, 2024
Current 6th grade applicants will follow the steps below to complete your application.
Step 1
Submit Part 1 of the application by January 12, 2024
Step 2
Submit Part 2 of the application by March 1, 2024 (short responses, essay, teacher recommendations, and proof of income)
Step 3
Participate in student & family interview in April
Step 4
Receive admissions offer on May 3, 2024!
For Schools & Community Partners
Middle schools and community-based organizations can nominate 6th graders to our program. Use the resources below to refer students or schedule a partnership call!
Hear From Breakthrough Parents
What was your experience with the admissions process?
What advice would you give to other parents who want to apply?
Frequently Asked Questions
Can I watch a recording of your information session?
If I'm accepted, do I have to attend all ten years of programming?
Yes, students who enroll in Breakthrough New York commit to participating in our programs for ten years – from middle school through college graduation.
Does Breakthrough New York cost anything?
Breakthrough New York's programs are completely free!
Do I need to be vaccinated against COVID-19 to participate?
Breakthrough New York requires vaccination for all students participating in our program starting in 2022. Both the 6th grade applicant and at least one guardian will need to be vaccinated by April 1, 2023 to participate in our final round interviews (if selected), which will take place in-person in April 2023. In your application, you will have the option to request a medical exemption (proof from a medical provider required), but no other exemptions will be made.
You can find more information about the safety of COVID-19 vaccines here, and schedule your appointment to be vaccinated here.
Does Breakthrough New York provide transportation to their summer and afterschool program?
Our students attend over 100 different schools across the city, so we do not provide busing to our programs. Students are responsible for commuting to our after-school and summer programs, whether through public transportation, car pool, or parent transportation. We will provide free MetroCards during the summer and after-school program – if students don't already have one from their school – so students can travel to program. When possible, we will connect students to others at their site so they can travel together.
Where do I attend the middle school summer and afterschool programming?
Our students attend the middle school program (summer and afterschool) at one of the following 3 sites, based on their preference:
Students must attend the same site for their summer and school year programming. In order to get to the after-school program on time, we recommend students apply to the site closest to their school.
I am not able to attend all of the program dates. Can I still participate?
Students must be able to attend 100% of our programming once they are admitted. It is important that your family can support this commitment before you choose to apply.
How do I nominate a student to apply to Breakthrough New York?
The deadline to submit 6th grade nominations for the 2022-2023 admissions season has passed. Please schedule a call with the Breakthrough New York Admissions Team to learn about how to partner with us for the 2023-2024 admissions season!
I don't meet all of the requirements for Breakthrough New York. Is there another program I can apply to?